WINTER CLUTCH - 1ST DROP LAUNCHING TONIGHT AT 8 PM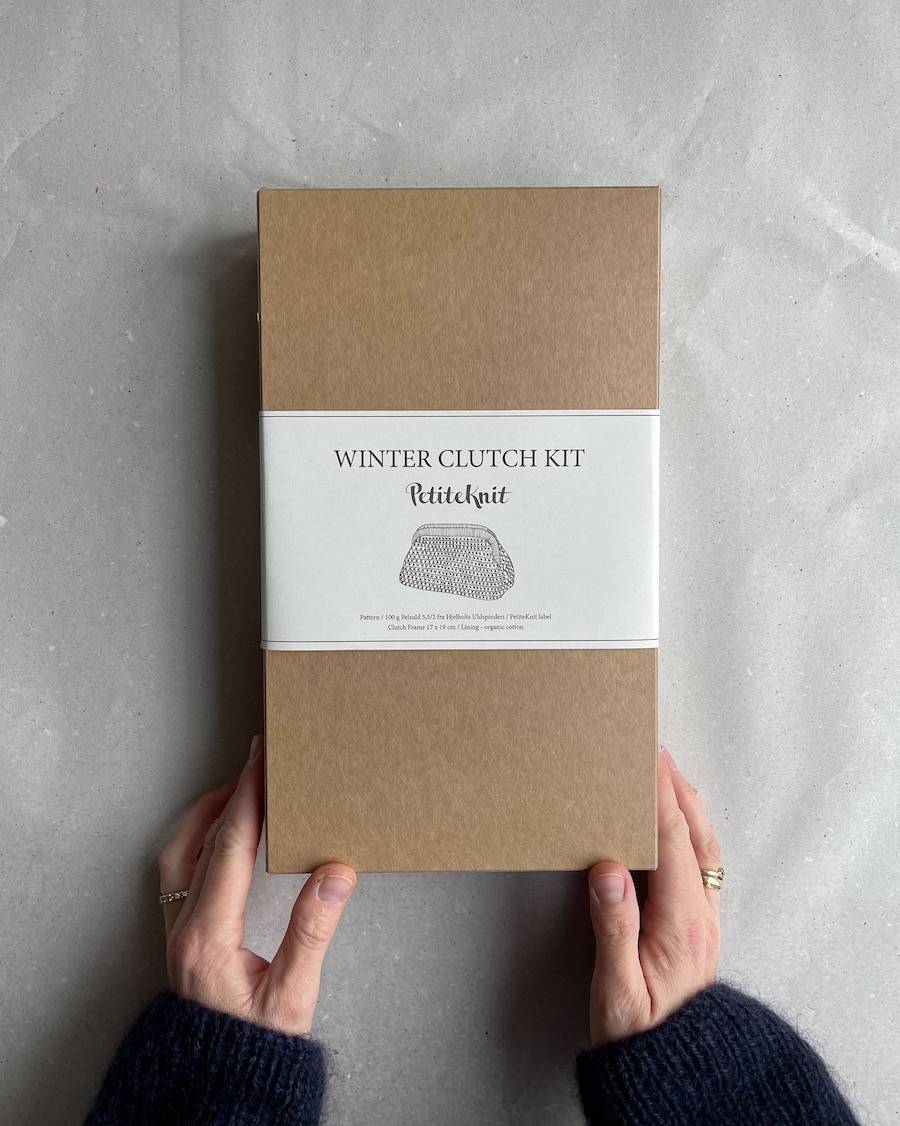 Vinteren er gavetid, og hvad end det er andre eller dig selv, der skal forkæles, har jeg sammensat en gaveæske, der indeholder alt hvad der skal bruges for at strikke sin helt egen Winter Clutch.
Winter Clutch er en taske i vævestrik med for og skjult åbne/lukke mekanisme i metal. Tasken passer perfekt til vinterens højtider og fester eller bare til en tur ud efter kaffe.
Konstruktionen og teknikkerne er spændende at strikke, men enkle, så de fleste kan være med - og som altid er der videoer til det hele.
Winter Clutch Kit indeholder opskrift (på både dansk, norsk, engelsk, svensk og tysk), garn, clutch frame, fædigsyet for i økologisk bomuld, kæde og et speciallavet label.
Winter Clutch Kit findes med både lyst og mørkt garn.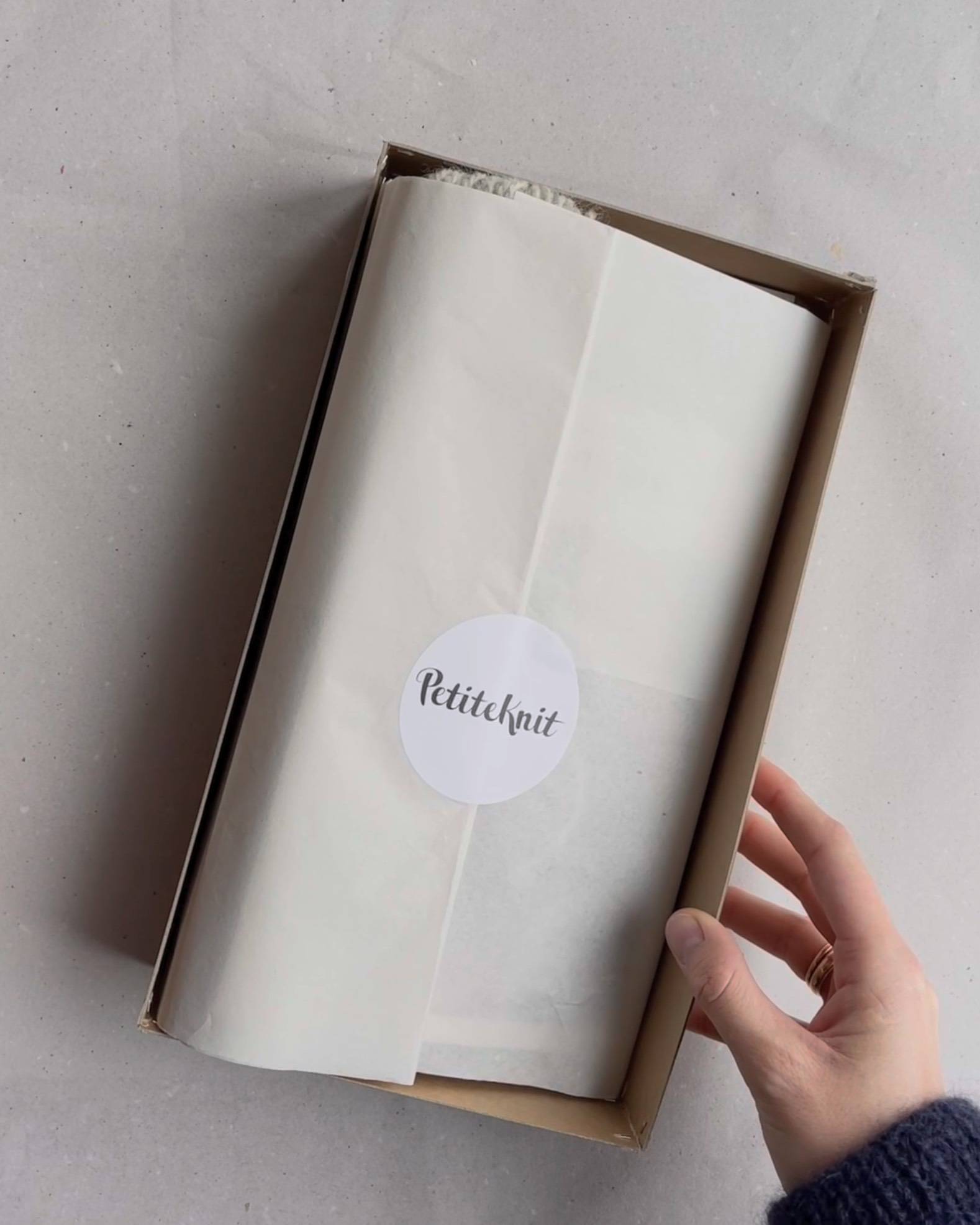 Winter is a time for presents and whether it is someone else or yourself that need some special attention, I have put together a gift box that contains everything needed to knit the Winter Clutch
Winter Clutch is a bag knitted in a slip stitch pattern with a hidden closure mechanism in metal. The clutch is just right for the winter festivities or just for grabbing a cup of coffee.
The construction and the techniques are intriguing to knit, but simple enough that almost everyone can join in - and as always there will be videos explaining the steps.
The Winter Clutch Kit contains the pattern (in both Danish, Norwegian, English, Swedish and German), yarn, a clutch frame, a presewn lining in organic cotton, a chain and a label made specially for the occasion.
The Winter Clutch Kit will be available in two version: one with yarn in light grey and one with yarn in dark grey.